Critters and stuff's Blog
---
---
Latest Post
Jan 13, 2018
Some images from the last couple dives of last year that I haven't got to posting yet. A few of these were probably the best visibility I've shot wide angle for in all of my Laguna diving. With clear blue water and brightly colored sea fans, I could probably convince a few people this was from the tropics, but nope, Laguna!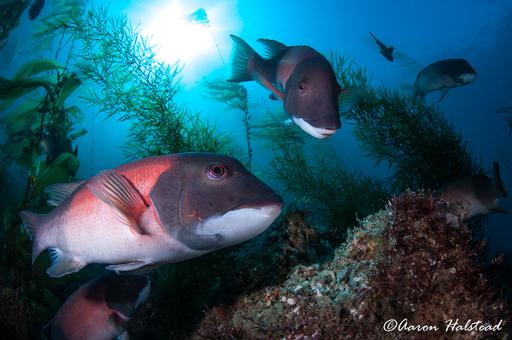 Dec 30, 2017
I squeezed in a handful of dives at the end of 2017 and haven't yet posted them all! Here are some experiments with black and white. And I'll admit, I black and white is usually my fallback when the lighting is a bit funky, but some of these were actually planned!
Dec 25, 2017
The stars aligned, epic conditions AND having the right lens on. Normally I (quite literally) have to bat these fish away when I'm shooting macro as they, on occasion, eat my subjects. Today however, was an entirely different story. Great to see some kelp and 35+ ft of visibility, doesn't get much better than this! All images from a single dive.
Dec 16, 2017
After hearing about these explosive market squid mating events for a few years, I was finally able to see it in person and capture a few images in the process. These short-lived mollusks go out with a bang. After amassing in shallow waters to mate, they deposit their egg capsules (each containing up to 200 eggs) into massive blankets of white, and die shortly after. Some things I found interesting:
...Read More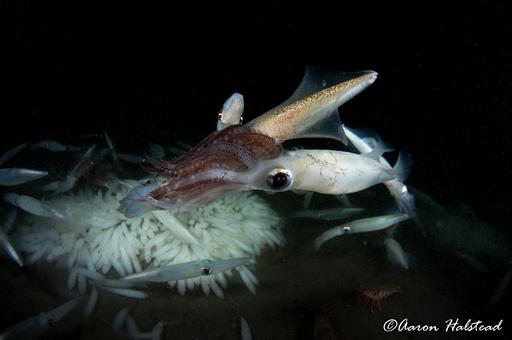 Oct 29, 2017
The plan was to dive the Tulamben area of North East Bali, a macro-heavy hot spot where I spent almost two weeks last June. That plan took a slight nose dive when, in between packing one of my four bags of gear the day of my flight, I checked Facebook to find a one word update from one of the dive guides I knew: "evacuate" It turns out Mt. Agung had other plans.
...Read More
All Posts